Prices and system requirements
Prices:
HSDBASE is delivered on a USB-dongle. The dongle contains all necessary software components. License fee per dongle with unlimited access for one PLC is 649€. For every additional PLC an extra fee of 200€ is payable. The number of licensed PLCs can be increased later by changing the license key.
The shipping rate for Germany is 5,90€, EU 11,90€ and worldwide 20,90€. All prices are exclusive of VAT.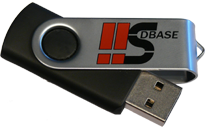 System requirements:
OS: Windows
Processor: 1-GHz-Pentium- or equal processor RAM: 512MB
The license is based on a USB-dongle.